Quality Assurance System
Hebei Machinery Import and Export Co., LTD always regard the goal of guarantee the product quality and meet client's requirement as the most important mission. We continuously perfect our quality management system and we were approved for the ISO9001:2000 Quality Management System in the year of 2001, and upgraded to ISO9001:2008 in the year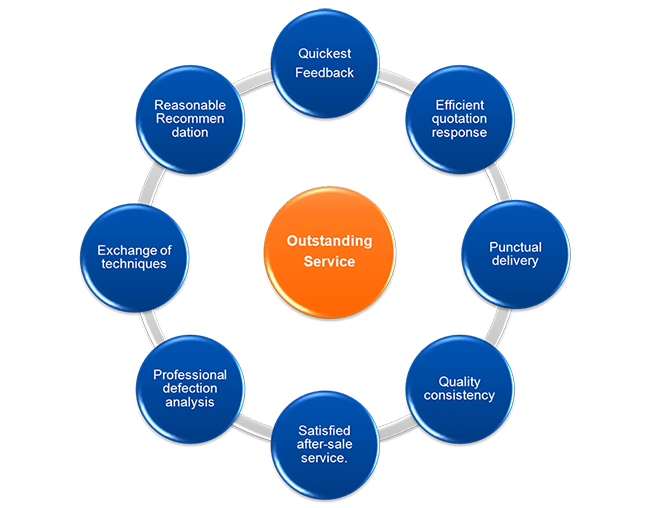 of 2009. All works of our company is according to the quality management system, based on which we have an extremely strict control on the export and import procedures and products.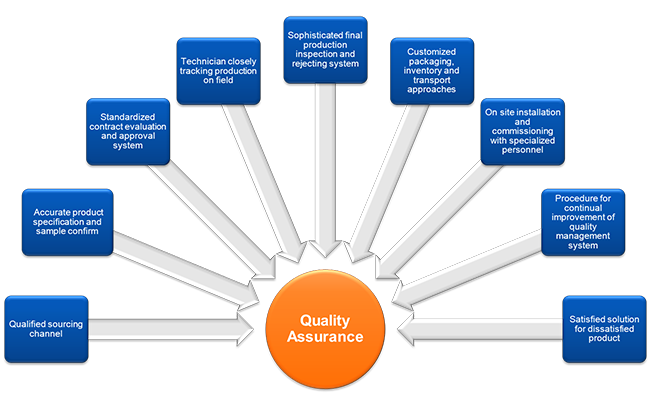 Our quality guideline is: Customer Paramount, Quality First, Credit orientation, Unceasing development
Customer Paramount means meeting the customers' present and future requirement
Quality First means making sure the quality of our product meet the requirement of contract
Credit orientation means abiding by the laws, sticking to the contract and focusing on creditability
Unceasing development means unceasingly improve our quality management system
The quality guideline and objective is the principle of our company's work as well as the commitment we made to our clients. We will always carry on our works according to the quality management system. We request all departments to inspect every lot of export product, making an inspection plan before inspecting and then making a record after inspecting to achieve that it can be traced back to the person in charge in case quality problems occurred.